Fantasy art and illustration of Karolina Węgrzyn 'Sirielle'
Prints
Prints on demand with my art are available at Redbubble, deviantART, ArtStation and Design by Humans.

At Redbubble prints are available as art prints, posters and more, including photographic prints on Kodak Endura Professional Metallic paper - recommended for vivid colours and flames. Examples: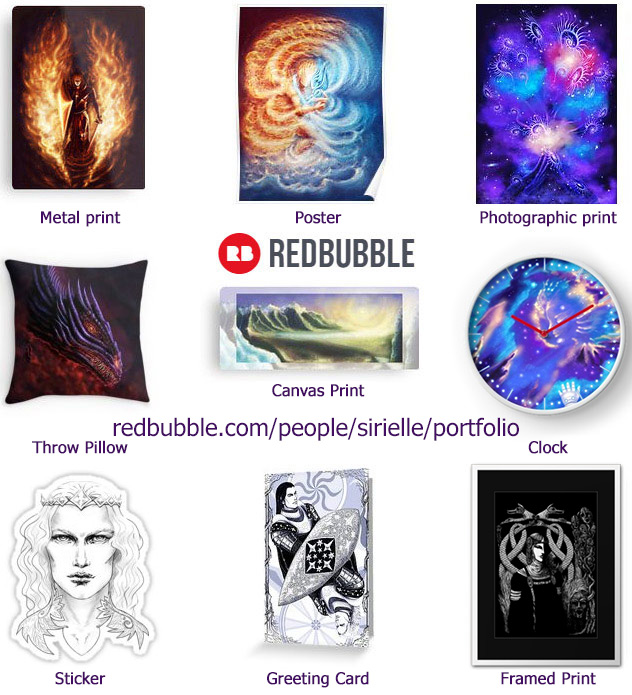 You may also order prints and cards with my art from my dA store:
and t-shirts and prints via Design by Humans:

If you cannot find the image you are looking for - contact me - silalilte@gmail.com.

If you don't want a print but still wish to support me - buy me a coffe!
The content of this web site is © Karolina Wegrzyn, all rights reserved.